St Patrick's Day for Kids
Mar 14, 2023
Hey friends!
I love to think of adding fun and positive to life whenever possible. Showing our kids we delight in them. Creating magical moments that will be your children's childhood memories. Memories of their moms having fun with them!
Here are some ideas!


idea from Pinterest

idea from Pinterest
dye-free frosting mix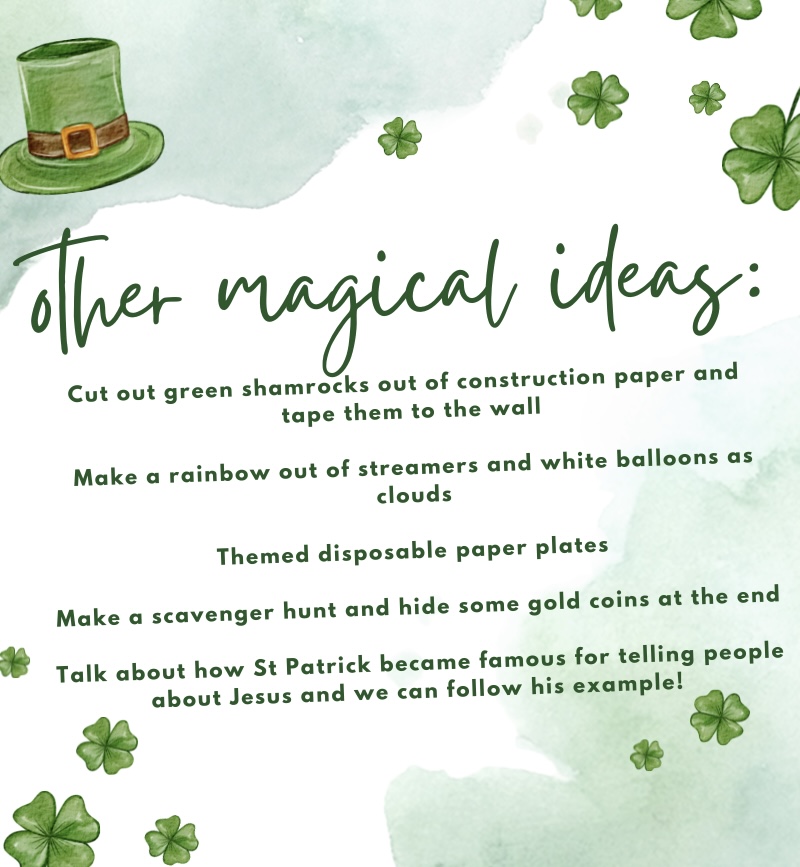 Tag me in your picture and send me any additional ideas you have!